Welcome to

Las Vegas Center for Vision Therapy
Kareen Yeung Landerville, OD, FCOVD
We are an optometric practice dedicated to diagnosing and treating vision problems that interfere with reading, learning, and activities of daily living. Dr. Kareen Yeung Landerville and her staff provide optometric vision therapy to help patients use their vision across a range of different circumstances. We focus on both children and adults, using performance lenses and visual training as a way to improve the use of his or her vision.
The Las Vegas Center for Vision Therapy provides:
Developmental and Functional Vision Evaluations for all ages - while we specialize in working with children, adults often have similar vision problems, and we are happy to help. There is no age limit.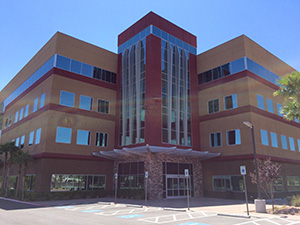 Treatment of Learning-Related Vision Problems - 17 visual skills are required for reading & learning. Problems with any of these skills can often be mistaken as learning disabilities, dyslexia or attention problems.
Treatment for Binocular Vision Dysfunctions or Disorders
Sports Vision Training - Our visual skills play a vital role in our ability to play sports. Vision therapy can help to improve your sports vision skills. Learn more here.
Visual Rehabilitation for Patients with Special Needs
Children with Special Needs have the same vision problems as neuro-typical children. Vision problems in these patients are often overlooked.
Autism Spectrum Disorders
Developmental Delays
Cerebral Palsy
Multiple Sclerosis
and Sensory Integration Disorders
Neuro-Optometric Rehabilitation for Patients with Traumatic Brain Injury (TBI) or Acquired Brain Injury (ABI), including:
Concussions
Head Trauma
and Stroke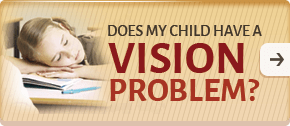 VISION THERAPYSuccess Stories
Las Vegas Vision Therapy
is rated
5

out of

5

based on

6

success stories.
Vision therapy has helped me to focus more. It has helped me see things far away and up close. I can now read better because I'm not skipping words or lines. I am more aware of what my eyes are doing when I focus. I like vision because it's cool and Kareen is really nice.

The reasons that I started vision therapy were to help my eyes become stronger and better. I wanted to improve my handwriting and hopefully not wear glasses when I grew up. During the time I was in vision therapy, I got better grades in writing. My concentration improved. I am happy with vision testing results because I did better each time. My favorite activity was the Dr. Rosner's dots. I really liked Dr. Landerville because she is nice, kind and likes to do fun things.

I really enjoyed my vision therapy. My favorite part was the blocks and the trampoline. I noticed that I accomplished a lot of things like handwriting, not losing my place, and tracking. I liked Dr. Landerville because she is pretty, nice, sweet, kind, encouraging, and smart. Thank you for helping me.

[Vision therapy] helped me see the board at school, it helped me see things at Sunday school, and it helped me with school performance. I had 2 performances, one for Halloween and one for the parents to show them what we know for the semester (for music). I don't get headaches anymore, and I don't get sleepy eyes during class. I don't often skip when I read anymore. My handwriting is better! And I've finished all of my books.

Before I started with Dr. L, I used to lose my place while reading, but now I don't have to use my finger to read. I used to get frustrated and I used to read slowly. Now I like to read and I read faster. Dr. L is nice and fun. I am so happy that she helped me. I love vision therapy.

Dr. Landerville has been an amazing help in trying to fix my eyes. She has helped me to be able to use my left eye in conjunction with my right eye. She has helped me with the reduction of getting headaches with near work. I have gotten a lot better at sports and being able to catch a ball. I no longer avoid sports games. I no longer have motion sickness problems. My handwriting has become a lot better. I have gotten better about falling over things. I have become a lot less clumsy. I am very thankful that Dr. Landerville was able to help me with my eyes and improving my eyes.
Vision Therapy Success Stories...