Meet

Our Team
Dr. Kareen Yeung Landerville, OD, FCOVD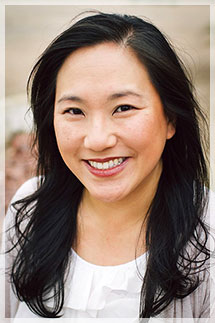 Kareen Yeung Landerville, OD, FCOVD
Dr. Kareen Yeung Landerville was born in Canada and raised in North Dakota. She received her bachelor's of science degree in Microbiology from the University of California, Davis in 1995 and completed her optometric training at the Southern California College of Optometry in 2002.
Dr. Landerville continued to practice in the southern California area while concurrently pursuing advanced post-graduate study in vision therapy, vision development and rehabilitation. She became a Fellow of the College of Optometrists in Vision Development in 2005. Dr. Landerville moved to Massachusetts in 2006 with her husband and spent several years practicing in New England, being mentored by leading developmental and vision rehabilitation optometrists in the country. She returned to the west with her family to establish the Las Vegas Center for Vision Therapy in 2014.
As an optometry student, Dr. Landerville was honored with a Beta Sigma Kappa Honor Society grant for her research in contact lens use. She was also specifically recognized for her leadership skills, and she received the Dr. Erwin A. Rader Memorial Scholarship.
Dr. Landerville's preliminary interest in the science of vision development arose during her time as an optometry student. However, it was participation in a course of vision therapy as a patient that cemented her desire to focus on this field as a health care provider. Following completion of her own treatment program as an adult, she was able to experience detailed stereopsis for the first time in her life. This allowed her to perceive the world in three dimensions. Clouds popped out of the sky, and she was finally able to throw a softball accurately!
In addition to her fellowship with the College of Optometrists in Vision Development (she is one of only three fellows in the state of Nevada), Dr. Landerville is board-certified in the treatment and management of ocular disease. She is also a member of the International Sports Vision Association, the Neuro-Optometric Rehabilitation Association, the College of Syntonic Optometry, and the American Optometric Association.
Dr. Landerville has a special interest in amblyopia and strabismus, post-concussion management, and sports vision training, working with elite and professional athletes. She is a resident of Las Vegas, where she lives with her husband, daughter, and spunky Golden Retriever named Copley. In her spare time, Dr. Landerville enjoys music, Star Wars, and cheering on the Vegas Golden Knights and Minnesota Vikings.
Dr. Elizabeth Wright, OD, FCOVD
Dr. Elizabeth Wright is a Las Vegas native and a University of Nevada, Las Vegas graduate. She received her doctorate from the Southern California College of Optometry at Marshall B. Ketchum University in 2017. Dr. Wright completed a residency in Pediatrics, Vision Therapy and Neuro-Optometry, and was honored with an award in strabismus and amblyopia research. In addition, she has completed over 100 hours of continuing education in binocular vision, strabismus, traumatic brain injury, and visual perception.
Before applying to optometry school, Dr. Wright shadowed Neuro-Developmental Optometrists and was inspired by the powerful effect of these treatments. Dr. Wright shares, "I was excited that, as a developmental optometrist, I could provide a small change in a prescription, or a program of vision therapy, and in turn provide a significant and life changing impact."
"For example, I love the variety of people we can help and can
take an average sports player and make them extraordinary
give back visual comfort and reading skills to those who have had head trauma
help families who are struggling with meeting individual education plans due to an underlying vision problem
take non-readers and transform them into book worms…"
Dr. Wright continues, "At LVCVT, we give every patient the chance to reach their full potential. We find what's holding them back and work together between our doctors, your family, and the patient to overcome the visual obstacles that have been holding them back."
She has a special gift and interest in working with children on the autism spectrum and with special needs, connecting with them when no one else can. Dr. Wright is able to get them to respond and get through their evaluation and vision therapy. She can see their potential and helps them shine.
Dr. Wright is recently earned her fellowship in the College of Optometrists in Vision Development, and is now one of three fellows in Nevada. In addition, she is board-certified in the treatment and management of ocular disease. She lives in Henderson with her husband, and in her free time, enjoys hiking Red Rock Canyon, as well as nature photography.
Dr. Kristie McWhorter, OTD, OTR/L
[bio coming soon!]
Kristina, COVT
Enthusiastic and thoughtful, Kristina is one of our vision therapists and provides a fun and rewarding experience for our patients. She has a background in child development and recently completed the process of becoming a Certified Optometric Vision Therapist (COVT). Kristina brings positivity and warmth to our therapy room; she enjoys helping and being a part of the development of visual awareness and self-confidence that our patients undergo through vision therapy. During her personal time, Kristina continues her own education by studying history and music.
Debbie, Vision Therapist
Cheerful and welcoming, Debbie is one of our vision therapists. She has a background as a public librarian creating youth and family programming, and she utilized a hands-on and interactive approach to foster a love of reading in children. In her free time, she is an active volunteer and author. Debbie is currently collaborating with her artist daughter on an illustrated children's book.
Janine, Vision Therapist
Innovative and kindhearted, Janine is one of our vision therapists. She has been a part of the optometry field for almost 10 years, serving as an optometric assistant, optician and now vision therapist. Janine is proficient in pretesting, contact lenses and opticianry skills. In our office, she works with all patients and has a special interest in concussions. Janine currently continues her studies in the Ophthalmic Technology Program at CSN and has begun the COVT process. Recently relocated from the Bay Area, she is married to her high school sweetheart, and they are the parents of two teenagers and younger twin boys. As a former military sprout, Janine loves traveling and exploring new locales. She is an avid reader and hiker, and loves purple, Eeyore and pandas.
Alexandra, Optometric Assistant
[bio coming soon!]
Yarlin, Patient Care Coordinator
[bio coming soon!]
Zee, Patient Care Coordinator
[bio coming soon!]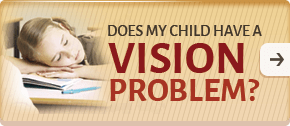 VISION THERAPYSuccess Stories
Las Vegas Vision Therapy
is rated
5

out of

5

based on

6

success stories.
Vision therapy has helped me to focus more. It has helped me see things far away and up close. I can now read better because I'm not skipping words or lines. I am more aware of what my eyes are doing when I focus. I like vision because it's cool and Kareen is really nice.

The reasons that I started vision therapy were to help my eyes become stronger and better. I wanted to improve my handwriting and hopefully not wear glasses when I grew up. During the time I was in vision therapy, I got better grades in writing. My concentration improved. I am happy with vision testing results because I did better each time. My favorite activity was the Dr. Rosner's dots. I really liked Dr. Landerville because she is nice, kind and likes to do fun things.

I really enjoyed my vision therapy. My favorite part was the blocks and the trampoline. I noticed that I accomplished a lot of things like handwriting, not losing my place, and tracking. I liked Dr. Landerville because she is pretty, nice, sweet, kind, encouraging, and smart. Thank you for helping me.

[Vision therapy] helped me see the board at school, it helped me see things at Sunday school, and it helped me with school performance. I had 2 performances, one for Halloween and one for the parents to show them what we know for the semester (for music). I don't get headaches anymore, and I don't get sleepy eyes during class. I don't often skip when I read anymore. My handwriting is better! And I've finished all of my books.

Before I started with Dr. L, I used to lose my place while reading, but now I don't have to use my finger to read. I used to get frustrated and I used to read slowly. Now I like to read and I read faster. Dr. L is nice and fun. I am so happy that she helped me. I love vision therapy.

Dr. Landerville has been an amazing help in trying to fix my eyes. She has helped me to be able to use my left eye in conjunction with my right eye. She has helped me with the reduction of getting headaches with near work. I have gotten a lot better at sports and being able to catch a ball. I no longer avoid sports games. I no longer have motion sickness problems. My handwriting has become a lot better. I have gotten better about falling over things. I have become a lot less clumsy. I am very thankful that Dr. Landerville was able to help me with my eyes and improving my eyes.
Vision Therapy Success Stories...