For

New Patients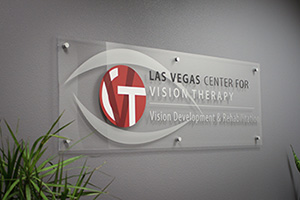 Our center is dedicated to helping children and adults treat a variety of vision problems that cannot be corrected with regular eyeglasses and contact lenses. This includes treating lazy eye, eye turns, and a variety of eye coordination and movement disorders, as well as vision problems that interfere with reading and learning. We are expert vision providers for post-concussion and brain injury management, and sports vision performance and training.
Health Policies and Procedures
The safety and well-being of our patients and staff have always been our highest priority. We have implemented safety precautions in our office to keep our community healthy.
(1) Hand washing or using an alcohol-based sanitizer before and after appointments; using EPA-approved disinfecting products on surfaces and equipment; running HEPA air purifiers throughout the day.
(2) Face masks covering the nose & mouth are optional for patients and caregivers. The doctors and staff may be wearing masks during patient care.
Appointments
We are always ready to help with scheduling or anything you may need during your time with us. We will take extra care to listen to your concerns, answer your questions and thoroughly explain your condition and treatment options. To schedule an appointment, please call us at (702) 998-8798 or use our online Request an Appointment form.
Insurance and Payment Information
At this time, the Las Vegas Center for Vision Therapy is a provider for Medicare and Cigna. All copays and coinsurance are the responsibility of the patient/parent/guardian, and we will collect the copay prior to the time of service.
For other insurance companies, we are considered a private pay or out-of-network provider. We require payment in full prior to the time of service.
If your insurance does provide out-of-network benefits to cover the initial evaluation and/or vision therapy, we will provide you with the necessary information so you may file with your carrier for reimbursement.
Our office accepts cash, checks, and credit cards. Patients may also utilize Care Credit, Health Savings Accounts and Flexible Spending Accounts to pay for evaluations and vision therapy.
New Patient Forms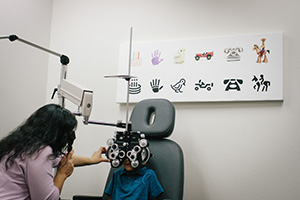 To help speed the initial registration and familiarization process, we have a secure patient portal and will send you the invitation once you've made an appointment.

If you do not have internet access to fill out the form, or it is difficult to focus on a screen, please arrive at our office 15 mintues early to complete the paper forms. This will allow for you to maximize the appointment time with the doctor and technician.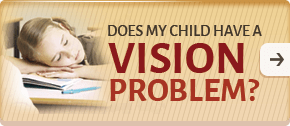 VISION THERAPYSuccess Stories
Las Vegas Vision Therapy
is rated
5

out of

5

based on

6

success stories.
Vision therapy has helped me to focus more. It has helped me see things far away and up close. I can now read better because I'm not skipping words or lines. I am more aware of what my eyes are doing when I focus. I like vision because it's cool and Kareen is really nice.

The reasons that I started vision therapy were to help my eyes become stronger and better. I wanted to improve my handwriting and hopefully not wear glasses when I grew up. During the time I was in vision therapy, I got better grades in writing. My concentration improved. I am happy with vision testing results because I did better each time. My favorite activity was the Dr. Rosner's dots. I really liked Dr. Landerville because she is nice, kind and likes to do fun things.

I really enjoyed my vision therapy. My favorite part was the blocks and the trampoline. I noticed that I accomplished a lot of things like handwriting, not losing my place, and tracking. I liked Dr. Landerville because she is pretty, nice, sweet, kind, encouraging, and smart. Thank you for helping me.

[Vision therapy] helped me see the board at school, it helped me see things at Sunday school, and it helped me with school performance. I had 2 performances, one for Halloween and one for the parents to show them what we know for the semester (for music). I don't get headaches anymore, and I don't get sleepy eyes during class. I don't often skip when I read anymore. My handwriting is better! And I've finished all of my books.

Before I started with Dr. L, I used to lose my place while reading, but now I don't have to use my finger to read. I used to get frustrated and I used to read slowly. Now I like to read and I read faster. Dr. L is nice and fun. I am so happy that she helped me. I love vision therapy.

Dr. Landerville has been an amazing help in trying to fix my eyes. She has helped me to be able to use my left eye in conjunction with my right eye. She has helped me with the reduction of getting headaches with near work. I have gotten a lot better at sports and being able to catch a ball. I no longer avoid sports games. I no longer have motion sickness problems. My handwriting has become a lot better. I have gotten better about falling over things. I have become a lot less clumsy. I am very thankful that Dr. Landerville was able to help me with my eyes and improving my eyes.
Vision Therapy Success Stories...