The

Vision & Learning Connection

Most children have no idea how they are supposed to see. Therefore, it is important that you know the signs of a vision problem that is interfering with your child's ability to read and learn.

Click Here for a Symptom Checklist
Do you know your vision facts?
One out of four children struggle with reading and learning because of undiagnosed vision problems.
It is estimated that over 60% of problem learners have undiagnosed vision problems.
80% of learning in the classroom is visual.
The majority of the vision problems that interfere with reading and learning are very treatable.
Seeing clearly ("20/20") is just one of 17 visual skills critical to academic success.
According to the American Federation of Teachers, vision plays an important role in our children's education and:
"Even the most gifted students will struggle academically if they have trouble seeing the blackboard or focusing on a book.

A tremendous amount of learning happens visually, so proper vision care is crucial to helping students reach their full potential."

~American Federation of Teachers
20/20 is Just the Beginning
Vision screenings in school and at the pediatrician's office usually only test distance vision. Most people think that 20/20 is "perfect vision," when in fact, 20/20 is simply a measurement of what someone is able to see at a distance of 20 feet. Most of our learning is through reading, which is not at 20 feet at all!
There are 17 visual skills required for reading and learning, including the ability to point the eyes together, to focus the eyes, and to move the eyes across a page properly. These skills are often not tested in most vision screenings. Passing a vision screening, which tests only distance vision, leads parents to believe (incorrectly) that nothing is wrong.
The eye exam from the eye doctor's office is designed to test how healthy your eyes are and to see if you need glasses or contact lenses. The routine eye exam is not designed to test ALL of the 17 visual skills required for academic success.
If any of these visual skills are not working properly, it can make reading and learning an unnecessary challenge. Some children develop behavior problems, while others avoid reading or simply refuse to read. Usually the child is bright, causing parents to be confused by the child's difficulties. Often the child is labeled hyperactive, lazy, or slow. What makes this even worse is that many of these problems can easily be mistaken as learning disabilities or attention problems such as ADD (Attention Deficit Disorder).
Does your child need a developmental vision exam?
Click Here for a Symptom Checklist
If your child struggles with reading or learning, call our office to schedule an appointment today.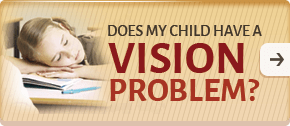 VISION THERAPYSuccess Stories
Las Vegas Vision Therapy
is rated
5

out of

5

based on

6

success stories.
Vision therapy has helped me to focus more. It has helped me see things far away and up close. I can now read better because I'm not skipping words or lines. I am more aware of what my eyes are doing when I focus. I like vision because it's cool and Kareen is really nice.

The reasons that I started vision therapy were to help my eyes become stronger and better. I wanted to improve my handwriting and hopefully not wear glasses when I grew up. During the time I was in vision therapy, I got better grades in writing. My concentration improved. I am happy with vision testing results because I did better each time. My favorite activity was the Dr. Rosner's dots. I really liked Dr. Landerville because she is nice, kind and likes to do fun things.

I really enjoyed my vision therapy. My favorite part was the blocks and the trampoline. I noticed that I accomplished a lot of things like handwriting, not losing my place, and tracking. I liked Dr. Landerville because she is pretty, nice, sweet, kind, encouraging, and smart. Thank you for helping me.

[Vision therapy] helped me see the board at school, it helped me see things at Sunday school, and it helped me with school performance. I had 2 performances, one for Halloween and one for the parents to show them what we know for the semester (for music). I don't get headaches anymore, and I don't get sleepy eyes during class. I don't often skip when I read anymore. My handwriting is better! And I've finished all of my books.

Before I started with Dr. L, I used to lose my place while reading, but now I don't have to use my finger to read. I used to get frustrated and I used to read slowly. Now I like to read and I read faster. Dr. L is nice and fun. I am so happy that she helped me. I love vision therapy.

Dr. Landerville has been an amazing help in trying to fix my eyes. She has helped me to be able to use my left eye in conjunction with my right eye. She has helped me with the reduction of getting headaches with near work. I have gotten a lot better at sports and being able to catch a ball. I no longer avoid sports games. I no longer have motion sickness problems. My handwriting has become a lot better. I have gotten better about falling over things. I have become a lot less clumsy. I am very thankful that Dr. Landerville was able to help me with my eyes and improving my eyes.
Vision Therapy Success Stories...